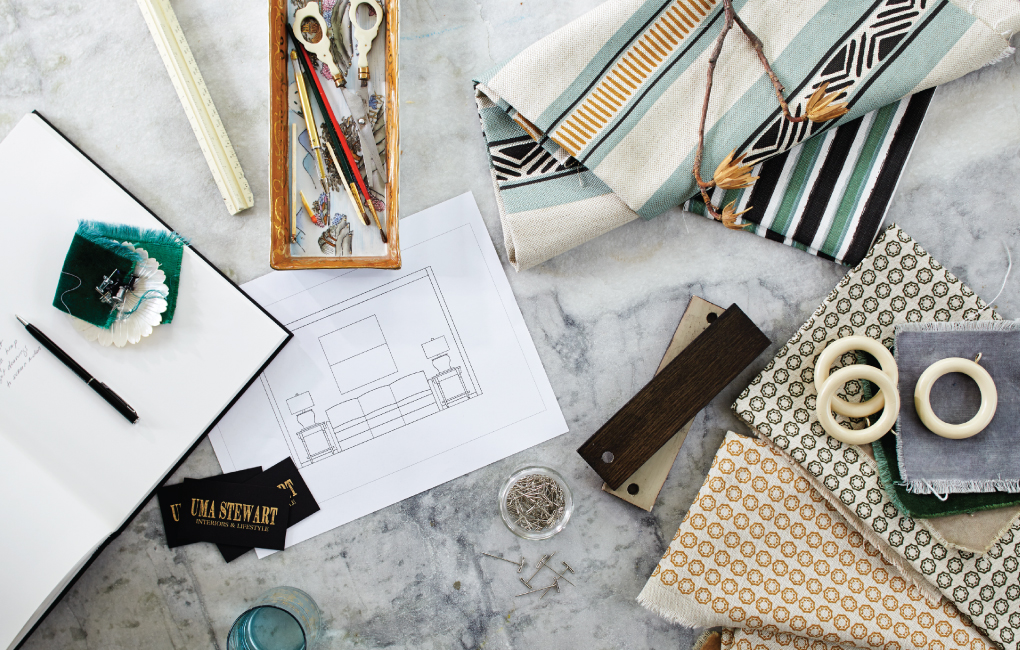 Designer Uma Stewart's signature is laid-back style inflected with luxury. She blends in touches of inspiration from her personal life: ranging from rocker style and grunge, to cultural motifs that suggest a well-traveled outlook, to the worlds of high fashion and design. Uma's studio in northern New Jersey carries out a wide range of interior projects, as well as the in-house design of all of our products.
The patterns of Uma's Debut Collection all began as a playful impulse explored in Uma's sketchbook or on simple digital platforms. The most interesting designs were developed to retain a hand-drawn, casual look.
The fabrics were also all screen printed by hand on the East Coast. Screen printing is appealing as a medium associated with album covers, as well as many subcultural, artistic, and political movements. Uma wanted to capture that sense of nonconformity and doing things off the cuff in her designs.
Click on the images to ask about product information, pattern colors, pricing information, and more!